Roe Green Badminton Club

Roe Green Badminton Club
Welcome to the homepage of Roe Green Badminton Club
RGBC prides itself on being a friendly badminton club with a history dating back to the 1960s.
The club consists of men and ladies of varying ages, and abilities. The emphasis is on competitive play, exercise and enjoyment of the game.
Our members are generally based in and around the local areas of Salford such as Leigh, Swinton, Walkden, Farnsworth, and Worsley.
Clubnights are held at three venues, usually on Monday, Tuesday and Thursday. For the competitive, the club fields teams with a number of local leagues.
If you are looking to play badminton at a social or competitive level, get in touch to give us a try. Simply contact us beforehand, so we know to expect you.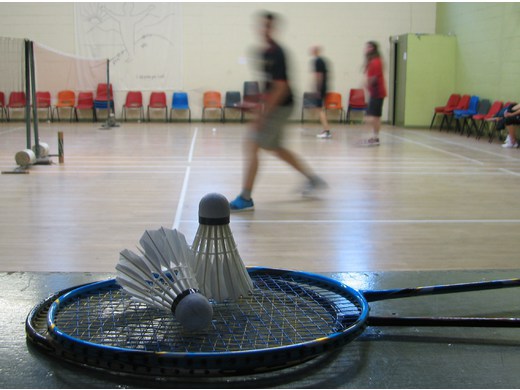 Badminton England Newsfeed
Follow the league to get the latest news and results straight to your email
Calendar
Mon
Tue
Wed
Thu
Fri
Sat
Sun

1

2

3

4

Dec 4 Roe Green - Whitefield 2 Bury A - Whitefield 16

Walkden High School

5

Dec 5 Roe Green - St Helens Men 18 Feathers - St Helens 0

Walkden Congregational Church

6

7

Dec 7 Roe Green A - Leigh 2 Nomads A - Leigh 16

Walkden Congregational Church

8

9

10

11

Dec 11 Roe Green - Manchester v Medlock 2 - Manchester

Walkden High School

12

Dec 12 Roe Green - Bolton v Moorside A - Bolton

Walkden Congregational Church

13

14

Dec 14 Roe Green - St Helens Men v Bryn - St Helens

Walkden Congregational Church

15

16

17

18

Dec 18 Forrest - Whitefield v Roe Green - Whitefield

To be Confirmed

19

20

Dec 20 Heys - Manchester v Roe Green - Manchester

To be Confirmed

21

22

23

24

25

26

27

28

29

30

31
Weather

15 MPH W
71% humidity
Wed

6°C
0°C
Thu

4°C
2°C
Fri

3°C
1°C
Sat

3°C
-6°C